To view Tom's directing credits, click the IMDb logo below.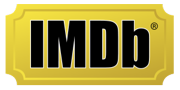 HOME | DIRECTING CREDITS | AS A DIRECTOR | AS A WRITER | INTERACTING WITH ACTORS | BOOKS | BIOGRAPHY

UNOFFICIAL TOM LOGAN WORKSHOP FAN PAGE
DIRECTOR
Member of:
DIRECTORS GUILD OF AMERICA
Screen Actors Guild
American Federation of Television and Radio Artists
Actors Equity Association
"Tom Logan... if you really listen to him,
can help you through years of productivity...
He writes with a sense of humor and a knowledge
of the fundamentals that are so important."
Lucille Ball
"Tom Logan explores the ramifications of the basic
problems actors face with wit and knowledge."
Charlton Heston